Discography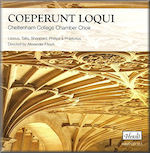 Coeperunt Loqui
A collection of works by Lassus, Tallis, Sheppard, Philips and Praetorius, performed by Cheltenham College Chamber Choir and directed by Alexander Ffinch.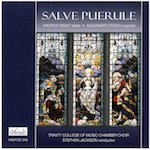 Salve Puerule
A Christmas release featuring Andrew Swait, The Trinity College of Music Chamber Choir, Alexander Ffinch and conducted by Stephen Jackson. Includes Carl Rütti world premier.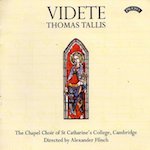 Videte
A collection of Tallis performed by the Chapel Choir of St. Catherine's College, Cambridge under the direction of Alexander Ffinch.